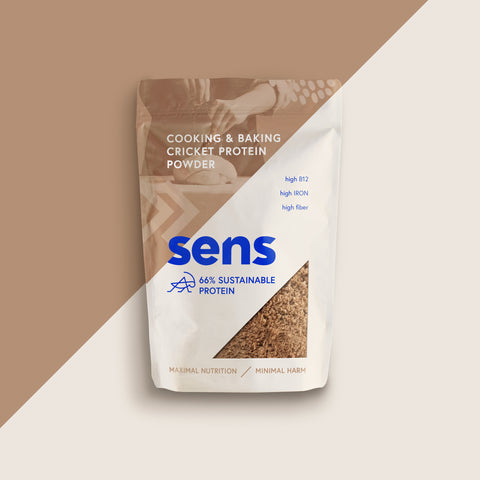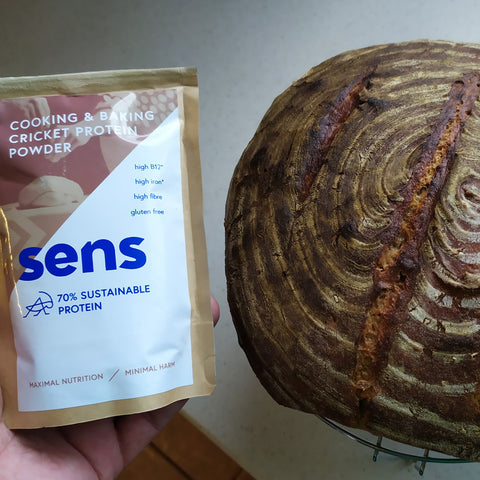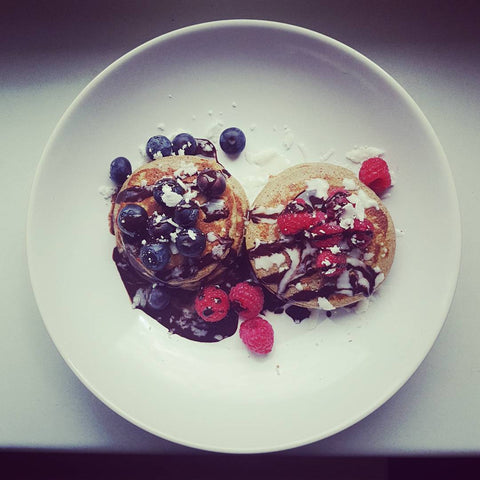 Cooking & Baking Cricket Protein Powder
The most nutritious and sustainable protein has been overlooked. 70% protein, 20% healthy fats, chitin healthy fiber, micronutrients. No antibiotics, no diseases.
🚚 Free shipping EU orders over €50

High-quality protein from the best source

Premium ingredients from natural origin

Balanced nutrients, both macro- & micro-

100% sustainable with minimal harm
Maximal nutrition, minimal harm
Add a scoop of cricket protein powder to your favorite recipe and bomb it with protein, vitamin B12, and iron.
Frequently asked question
How to use Sens protein powder for cooking and baking?
Some call it cricket flour, but our protein powder is not a substitute for regular wheat flour. Feel free to mix it with flour when baking or add it to any recipe. Cricket protein takes your favorite foods to the next level, providing them with protein, vitamin B12, and bioactive iron. Start with smoothies, pancakes, cookies, muffins, brownies, or omelets, for example.
How does Sens protein powder for cooking and baking taste?
Cricket powder has a neutral taste. It will add a lot of valuable nutrients to your food, but it will not affect the final taste of the food in any way. However, we do not recommend eating it alone. If you're looking for protein to drink, we recommend our CHOCOLATE CRICKET PROTEIN SHAKE.
Why did we build the composition in this way?
Cricket protein powder has only one ingredient in its composition, and that is crickets.No other additives, chemicals, or preservatives, just 100% crickets. After opening, store in a closed container in the refrigerator.
Ingredients and nutritional table
Cricket protein powder. Ingredients: Domestic cricket (Acheta domesticus) (100%). Eating crickets can cause an allergic reaction in people allergic to shellfish, crustaceans, or mites. May contain traces of soy.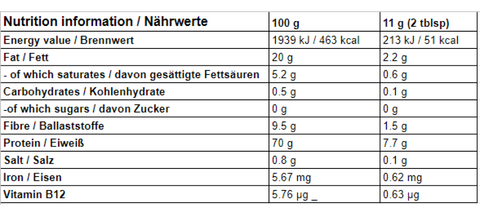 Reviews from already convinced innovators. Will you join us?
Sens is full of high-quality nutrients that do not harm the environment that I love so much.
Adam Ondra, World Champion Climber
Expect the unexpected. Sustainable protein and an excellent yummy taste.
Kim Komnenić, Fitness Coach & Influencer
Sustainable protein
The same quality protein as high-end beef.
100x less CO2 produced.
Cricket protein is our innovative way to get
maximal nutrition with minimal harm.




Stock up your pantry for cooking & baking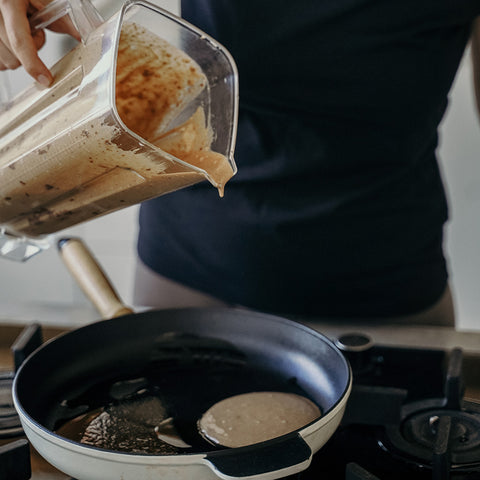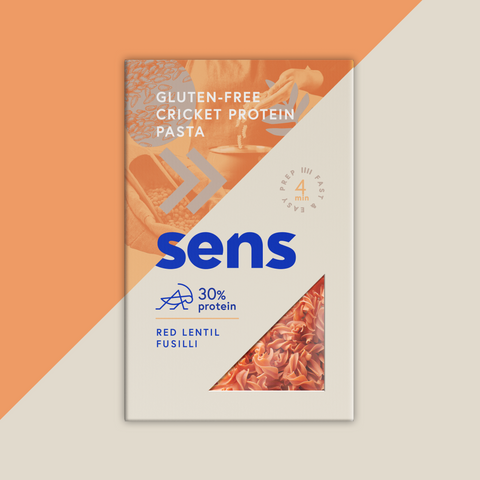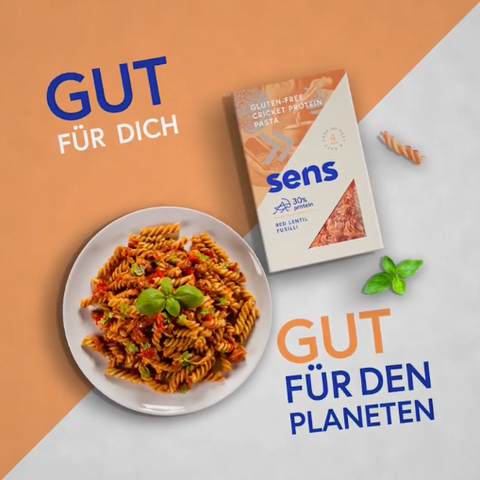 On Sale from 58 kr
29 kr / 100g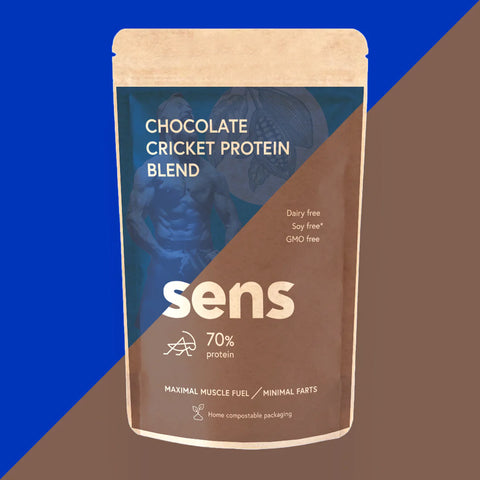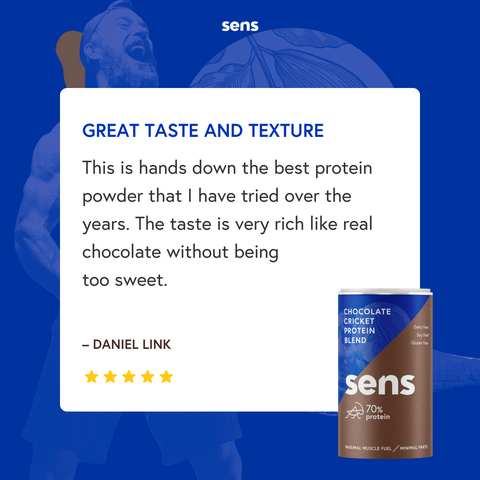 Vafle
Je to tak, vafle bez cvrččího protein prášku si už ani neumím představit. Patří do nich tak neodmyslitelně jako na vrch norský sýr Gudbrandsdalen a jiné dobroty… 😋
Great!
I always keep a bag or two of this in my baking drawer. I add it to pancakes, muffins, cakes.. I love the fact that is it gluten free since I have Celiac.
Ideální pro ranni smoothie
Dalame si celá rodina ráno ovocné smoothie. Posílám jednoduchý tip: rozmixujte maliny, ovesné vločky a Sens, případně přidejte mléko nebo vodu !
Super geschmacksneutral!
Sehr vielseitig einsetzbar für herzhaftes oder süßes, da das Proteinpulver keinen starken Eigengeschmack hat! Love it!
Cvrččí proteinový prášek
Přimíchávám do mého kakaového nápoje s kolagenem (raw kakao), chuťově bez problémů, na posouzení výživových benefitů je po týdnu používání příliš brzo... :-))
Kann nach der kurzen Zeit noch kein Urteil abgeben
Cvrččí proteinový prášek
Cvrččí proteinový prášek, "Mouku", jsem vyzkoušela přidat do svých oblíbených receptů jako snídaňové lívance, placičky, bezlepkový domácí chléb či low carb flatbread. Skvěle nutričně obohatí recepturu o cenné bílkoviny aniž by ovlivnil chuť. Super!!!
Cvrčí protein
Použila jsem do Celenstynských nudlí a musli tyček a s radostí jíme
Cvrrci mouka
Kupovala jsem pro zvirata 😃 chovame vakoveverky. Protein je skvělý, chutna jim. Skvele zvysuje nutricni hodnotu krmiva u potravnich specialistů. Vyzkouseli jsme i jako umelou vyzivu jestera, taky vynikající. Za me doporucuji, klidne by mohla byt i sekce "pro zvirata".