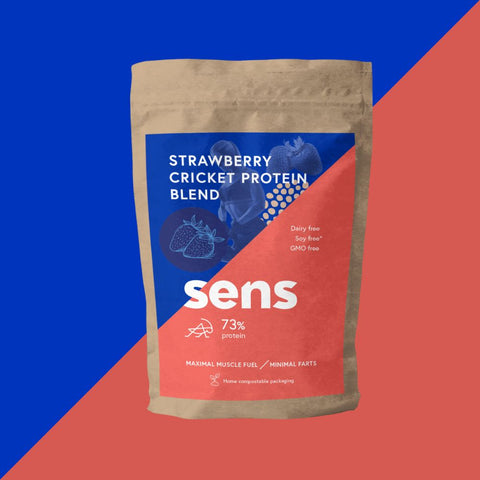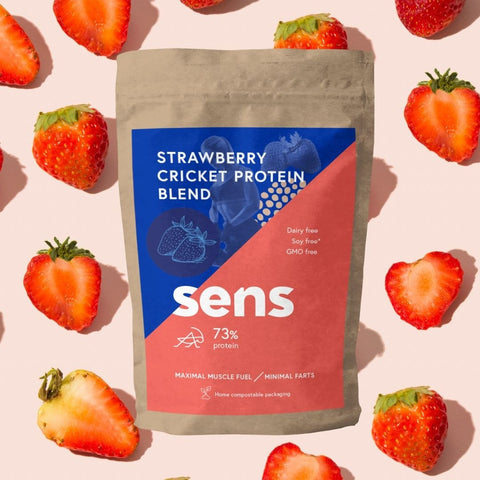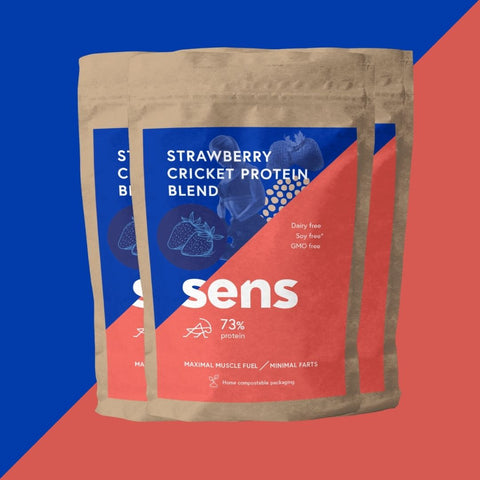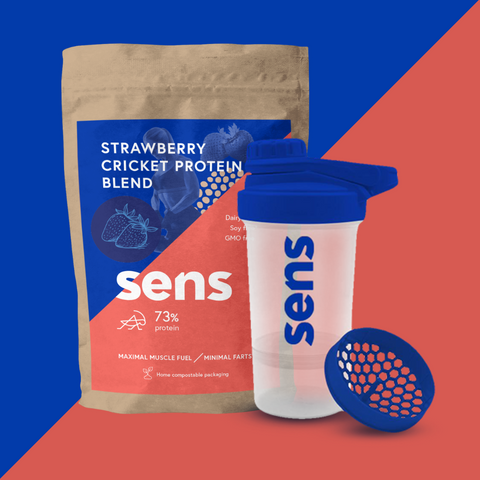 Strawberry Cricket Protein Blend
Delicious, creamy and highly nutritious protein drink with natural strawberry flavour.  Enjoy a protein-rich filling snack or mix it in our shaker after training. 100% compostable packaging.
High protein, low carbs drink. 

High-quality protein from the best source

Premium ingredients from natural origin

Balanced nutrients, both macro- & micro-

100% sustainable with minimal harm
Maximal berry love, minimal bad taste
We've heard you! Sens fans asked us for more variations of their beloved Sens Chocolate Protein Shake. A perfect alternative to traditional whey protein, highly nutritious and easy to digest. Enjoy a yummy very berry drink, made with natural strawberry powder from lyophilized fruit.
Elevated Eco-Packaging
A unique product with extraordinary sustainable packaging. It is 100% home compostable in only 60 days! The packs are made of Japanese craft paper and home-compostable biopolymers. We print on their eco-labels with bio-based colours. And there's more! The glue is made from sugar cane residue. We don't just stop at industrial composting, if we can we go further!
Natural taste from ingredients you can understand





Reviews from already convinced innovators. Will you join us?
Sens is full of high-quality nutrients that do not harm the environment that I love so much.
Adam Ondra, World Champion Climber
Expect the unexpected. Sustainable protein and an excellent yummy taste.
Kim Komnenić, Fitness Coach & Influencer
Frequently asked question
Why is Sens STRAWBERRY blend better than a regular protein blend?
Regular protein shakes contain many ultra-processed additives, sweeteners, or a lot of sugar. The most usual protein source - whey - comes from milk from factory farming and oftentimes contains questionable residues. Some people have problems digesting whey protein and experience symptoms such as bloating, gas, etc. Plant proteins are not rich in the amino acid spectrum and do not contain vitamin B12 and other micronutrients. Sens Protein Blends are the perfect combination of plant and cricket protein with the optimal amino acid spectrum for great digestibility. Moreover, cricket protein is rich in fibre, B12, and iron.
What does Sens STRAWBERRY blend taste like?
Plant proteins normally do not amaze with taste. With our STRAWBERRY blend, you will be surprised! The blend has a strawberry taste coming from real dried strawberries (powder) and is enhanced with natural flavorings. The texture is creamy and since it's easily soluble, there are no clumps! It tastes great even just with water. The maximal yumminess is with plant-based milk. PS: cricket protein only adds a nutritious boost and has no flavor.
How did we choose the ingredients to make this product?
We want to offer a really tasty product with no chemically created added flavors, that's why we chose to freeze-dry REAL strawberries (also known as 'lyophilization') which removes the moisture and concentrates its original flavor while preserving all their nutritional values. To offer a protein-dense drink that's easy to digest by the human body, we mixed up multiple protein sources: pea, sunflower, and cricket protein. In addition, cricket protein is a superfood that is highly sustainable, nutritious, high in fiber, and even supports a strong immune system. Maximal nutrition, minimal harm.
How to use the Sens STRAWBERRY blend?
Make it creamy and delicious by mixing 2 heaping tablespoons of protein powder with 250 ml of water. For extra yumminess, we suggest using almond milk. Don't like clumps in your shake? No problem! Use a Sens BPA-free shaker, which includes a strainer to fully dissolve the powder into your drink. Available as a set for only 24.99€.
Ingredients & Nutritional Values
Pea protein, cricket flour (Acheta domesticus) (10%), sunflower protein, strawberry powder, natural strawberry flavouring 2%, colour - beetroot powder, thickener - guar gum, sunflower lecithin, chicory fibre, sweetener sucralose.
People who are allergic to mollusc and crustaceans or dust mites may have an allergic reaction to crickets. *May contains traces of soy.

Sustainable protein
The same quality protein as high-end beef.
100x less CO2 produced.
Cricket protein is our innovative way to get
maximal nutrition with minimal harm.




Complete your protein routine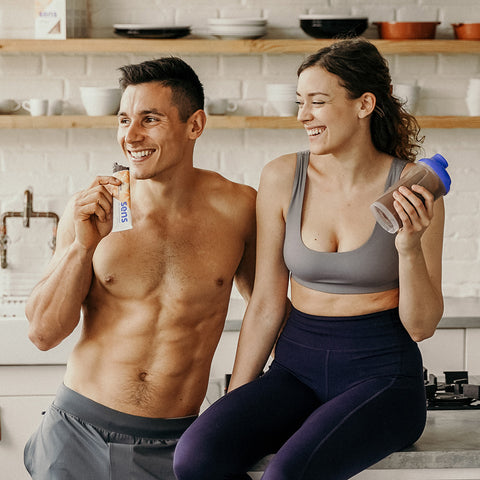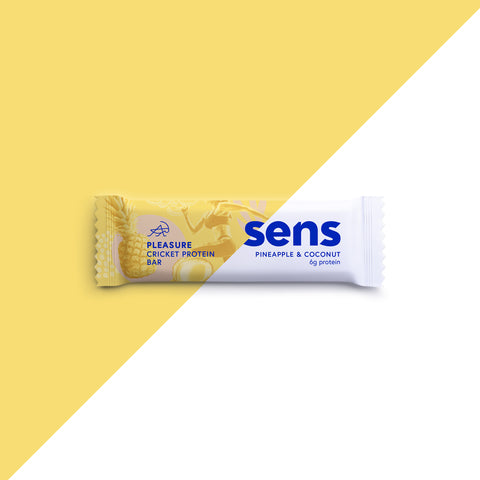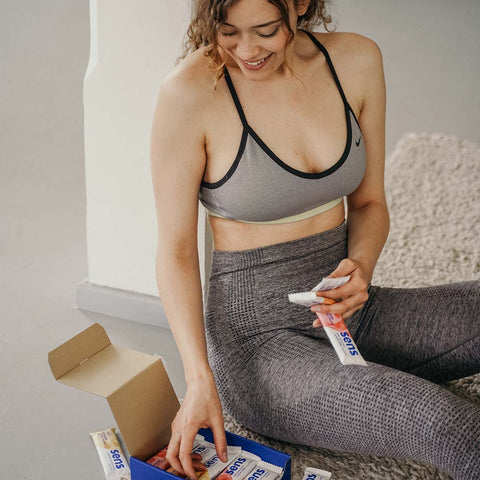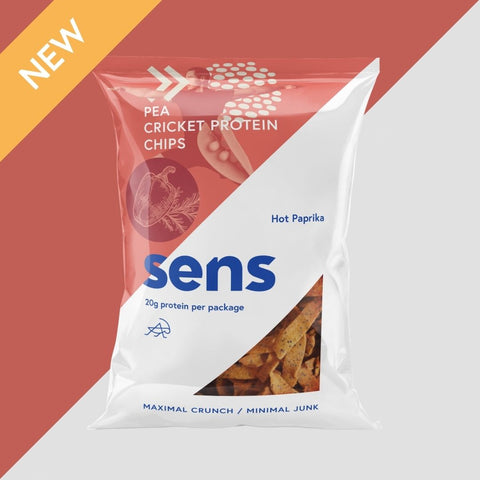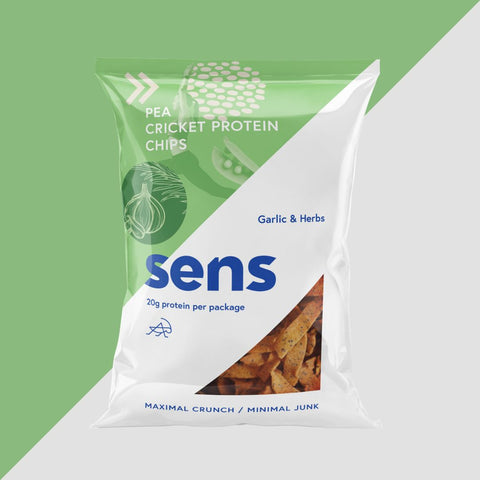 Byt je to moje nejmin oblibena prichut, tak je to stale jeden z lepe chutnajicich proteinaku s ovocnou prichuti na trhu.
Co bylo jen čokoládové, je nyní i jahodové
Za mě super nová varianta proteinu. Dobře se rozmíchává a chutná skvěle. Pokud jste milovali čokoládový protein, dejte šanci i tomu jahodovému a uvidíte, že se stanou oblíbenou dvojkou.
Jahodový šejk
Míchám s vodou a chutná mi víc než čokoládový. Jenom z toho obalu se to nabírá hůř, tak jsem si to přesypal do plechovky od čokoládového šejku.
Jahoda
Lahodna jahoda je uzasna pohoda. Jednou větou řečeno. Chutná.
Nesadol mi
Zatial co cokoladovy sejk mam fakt rad a kupujem pravidelne, tento jahodovy mi nesadol. Chut mi pride hrozne divna. Ak sa to niekedy bude vylepsovat, tak rad skusim, ale inak si to znovu uz nekupim.