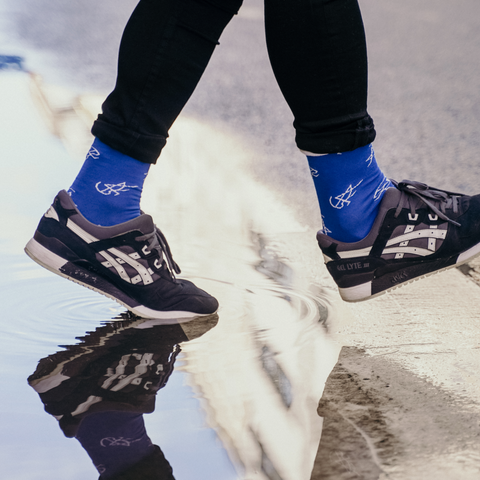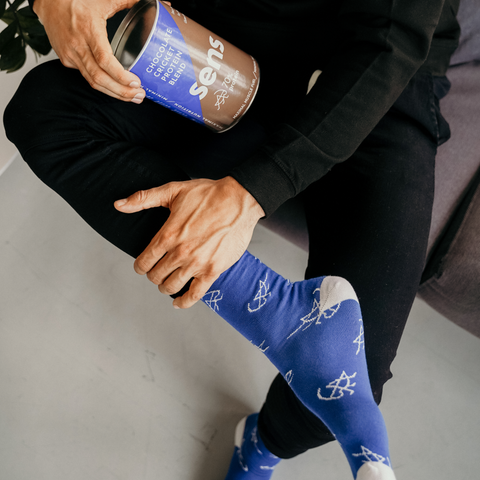 Unisex Socks With Crickets Print
Add some swag to your look with these cozy and comfy blue socks with white sens cricket logo. Made with bio cotton. Unisex design. Ready to show how much you like crickets? 
Sens is full of high-quality nutrients that do not harm the environment that I love so much.
Adam Ondra, World Champion Climber
Expect the unexpected. Sustainable protein and an excellent yummy taste.
Kim Komnenić, Fitness Coach & Influencer
Sustainable protein
The same quality protein as high-end beef.
100x less CO2 produced.
Cricket protein is our innovative way to get
maximal nutrition with minimal harm.