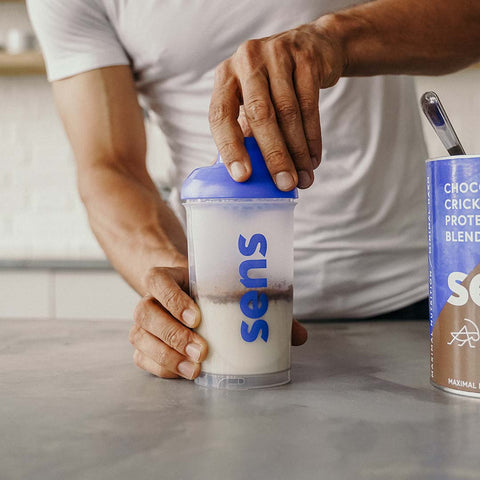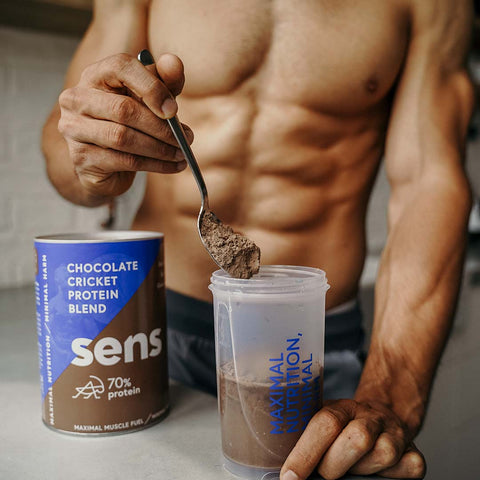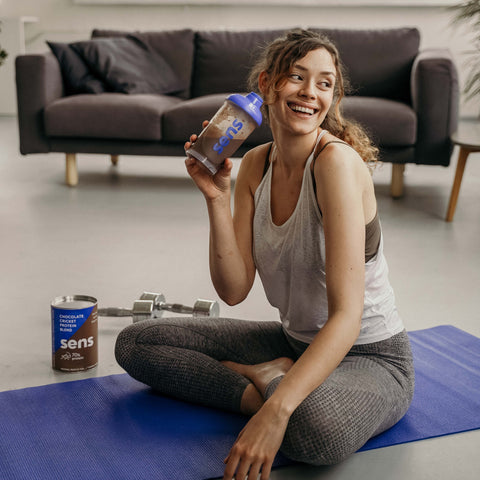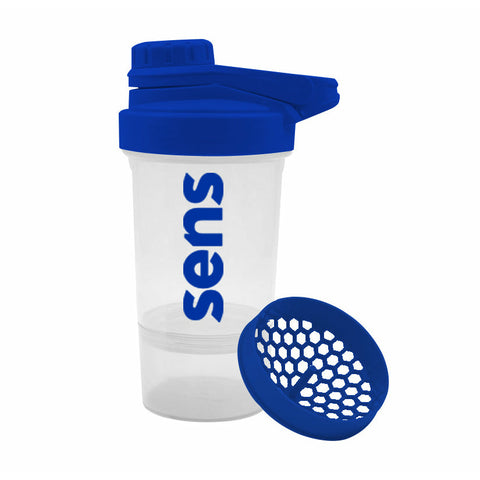 Protein Shaker
With a volume of 500 ml, this premium shaker is made of high-quality recyclable plastic without BPAs and phthalates.

It comes with one independent container to carry an extra portion of Sens Chocolate Blend and an extra strainer to help mix the content and avoid undesired lumps. Thanks to the secure cap, you can take the shaker with you anywhere without the fear of spilling it. It's also dishwasher friendly.

The result is a perfectly dissolved blend to reward yourself after hard training.

Sens is full of high-quality nutrients that do not harm the environment that I love so much.
Adam Ondra, World Champion Climber
Expect the unexpected. Sustainable protein and an excellent yummy taste.
Kim Komnenić, Fitness Coach & Influencer
Sustainable protein
The same quality protein as high-end beef.
100x less CO2 produced.
Cricket protein is our innovative way to get
maximal nutrition with minimal harm.