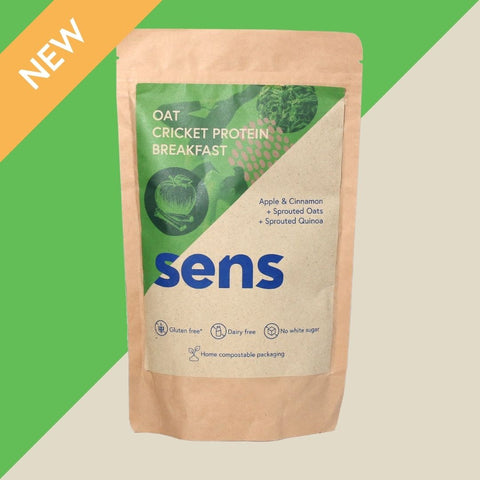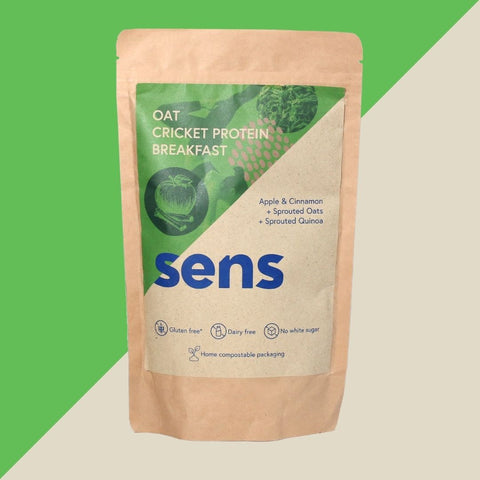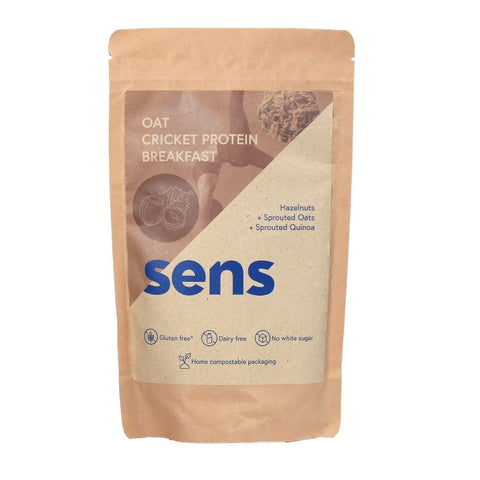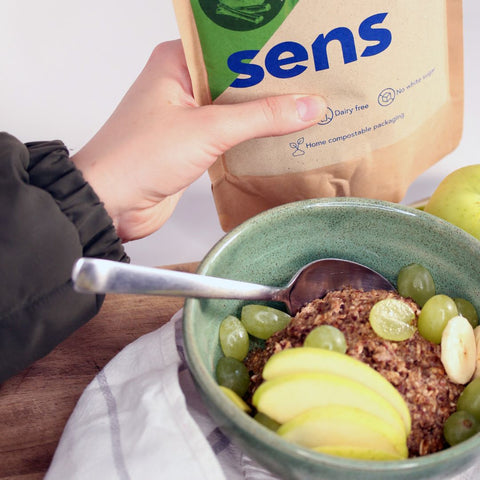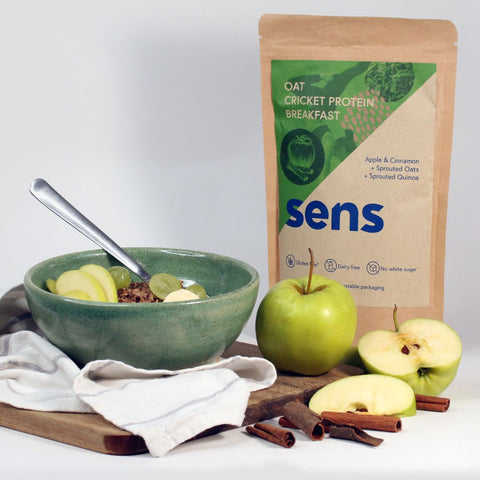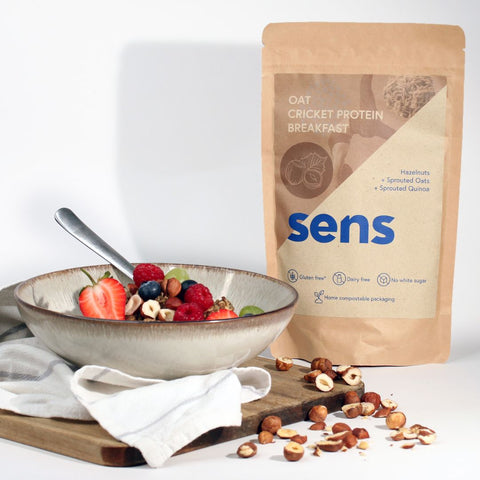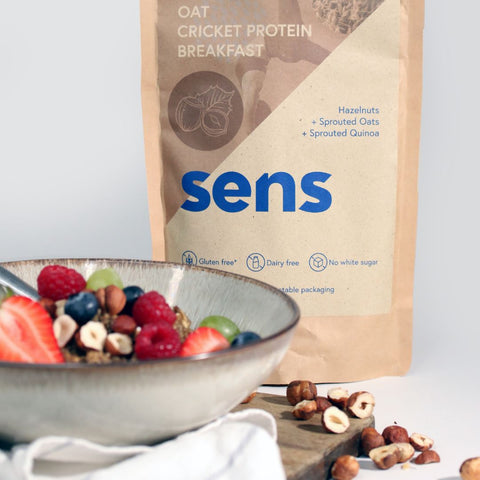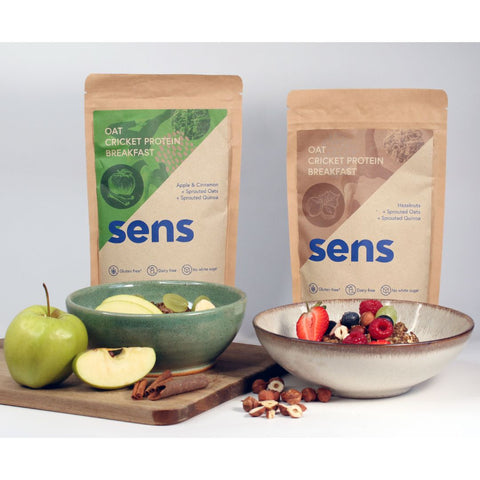 Oat Cricket Protein Breakfast
For oatmeal and porridge fans with no time for cooking! Enjoy a deliciously warm, healthy, high-protein breakfast ready in only 5 min. 7-8 servings.
✓ Morning energy boost
✓ Loaded with superfoods
✓ No artificial sugars
🚚 Free shipping EU orders over €50

High-quality protein from the best source

Premium ingredients from natural origin

Balanced nutrients, both macro- & micro-

100% sustainable with minimal harm
Maximal morning boost, minimal bad day
Start the day full of energy with Sens easy morning breakfast. Ready in the blink of an eye, yet delicious and very nutritious. Enjoy all of the goods, without any downside. Compared with most of the protein breakfasts out there, it's 100% natural - without artificial sugars and no chemicals, doesn't use milk derivates or soy and it's gluten-free.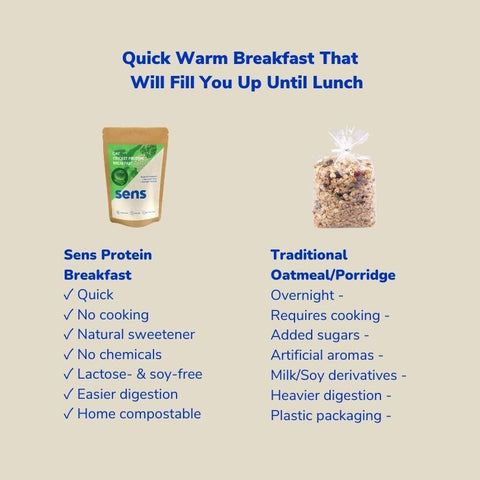 Reviews from already convinced innovators. Will you join us?
Sens is full of high-quality nutrients that do not harm the environment that I love so much.
Adam Ondra, World Champion Climber
Expect the unexpected. Sustainable protein and an excellent yummy taste.
Kim Komnenić, Fitness Coach & Influencer
Natural taste from ingredients you can understand






Frequently asked question
What makes Sens Protein Breakfast better than traditional oats? 
Let's be very straightforward, compared with traditional breakfast alternatives, Sens protein breakfast is made with natural ingredients you can actually understand and doesn't have any chemicals, additives, or artificial sweeteners. It's ready in only 5 minutes without requiring the time and patience to cook or prepare overnight. And what is even better, it has 100% home compostable packaging. 
What does Sens Protein Breakfast taste like?
It tastes delicious even just with hot water. For maximal yumminess, add seasonal fruits or walnuts. You can also use plant-based milk. PS: cricket protein only adds a nutritious boost and has no flavour.
How did you choose the ingredients to make this product?
Sens Breakfast is loaded with superfoods to support balanced nutrition (spouted quinoa, spouted oats, cricket protein), including folate, magnesium, zinc, and iron. Plus, they are rich in fiber and protein, nutrients that play an important role in helping you feel full. Compared with regular grains sold in supermarkets, Sens uses sprouted oats, and sprouted quinoa which favors easier digestion. Rice powder naturally adds creaminess to this yummy breakfast. 
Does it contain any sweeteners? 
It  doesn't contain any artificial sweeteners. Instead, it's made with panela, an unrefined natural sweetener derivative of evaporated raw sugar cane juice; traditionally consumed in Latin America. 
What about the nutritional values of Sens Protein Breakfast?
Porridge protein breakfast Apple & Cinnamon ingredients: sprouted oat flakes (56%), cricket flour (Acheta Domesticus) (10%), dried sprouted red quinoa flakes (9%), panela, rice powder (rice syrup powder, rice starch, rice flour), dried apples (6%), apple powder (5%), sea salt, natural flavouring, ground cinnamon (0.1%).
Porridge protein breakfast Hazelnut ingredients: sprouted oat flakes (60%), cricket flour (Acheta Domesticus) (10%), dried sprouted red quinoa flakes (10%), panela, rice powder (rice syrup powder, rice starch, rice flour), hazelnuts (3.5%), sea salt, natural flavouring.
People who are allergic to mollusc and crustaceans or dust mites may have an allergic reaction to crickets. *May contains traces of soy.

Loaded with Superfoods
Sens breakfast is loaded with superfoods, including sprouted oats, spouted red quinoa, and cricket protein. Known for their multiple benefits, they add balanced nutrition to your diet, have incredible digestibility, and keep you satiated longer.
Elevated Eco-Packaging
A unique product with extraordinary sustainable packaging: 100% home compostable in only 60 days; including recycled paper bags, eco-labels with biobased colors, and glue made from sugar cane residues. Balanced sports nutrition in ecological packaging. Together, we take care of the planet!
How to prepare an easy morning breakfast? 
Spoiler alert! You only need hot water. Which makes this product perfect for a quick snack even at the office. 

Enjoy a warm breakfast without cooking

while brewing your morning coffee

For extra yumminess, add some seasonal fruits and healthy toppings.
Sustainable protein
The same quality protein as high-end beef.
100x less CO2 produced.
Cricket protein is our innovative way to get
maximal nutrition with minimal harm.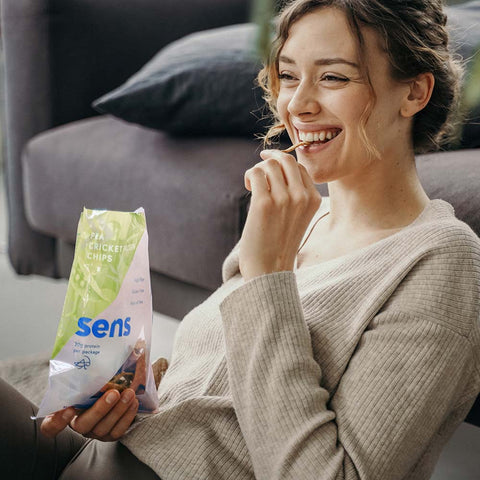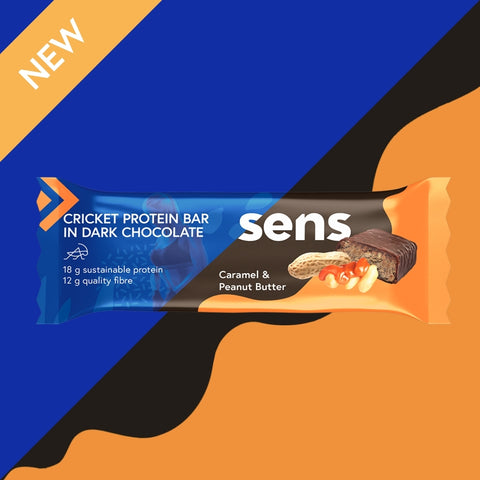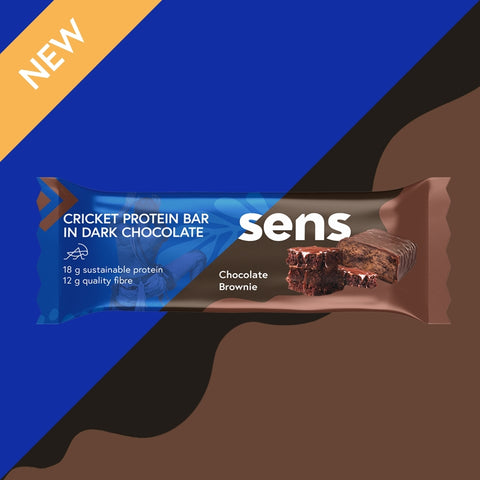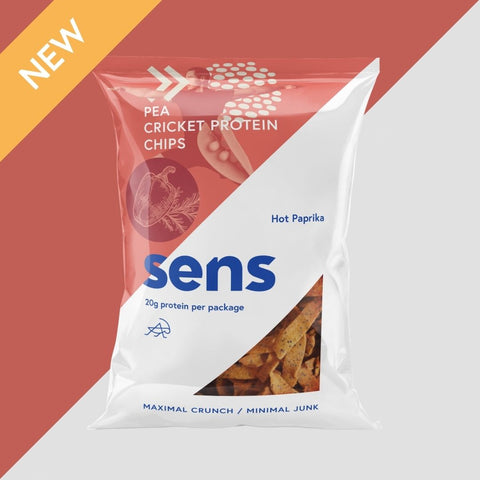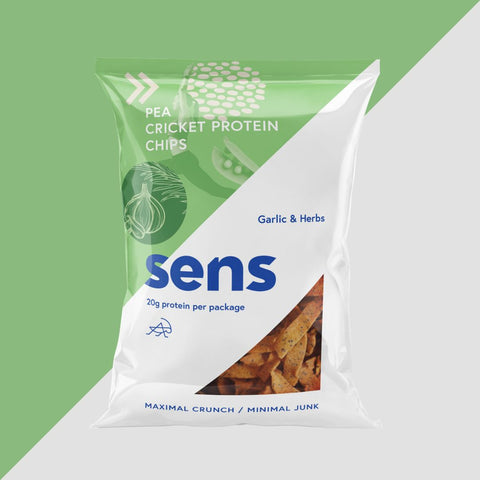 Chutná dobře, zasytí ještě víc
Great taste
This is ideal for people with busy schedule like I have, great breakfast in 1 minute!
Great breakfast
Easy to prepare, good taste, I do mix it with some fresh fruit and I add plant milk - although also works just fine with water only.